Our professional cabinet makers in Montreal will bring your custom walk in closet designs to life.
Does your walk in closet look more like an extra storage room? Clothes piled on each other, boxes strewn about?
Imagine a walk in closet where you are able to see your clothes and accessories at a glance, organized by seasons or business versus recreational. Imagine a walk in closet that makes getting ready every day a breeze. Imagine a walk in closet that's customized for you, your own personal haven.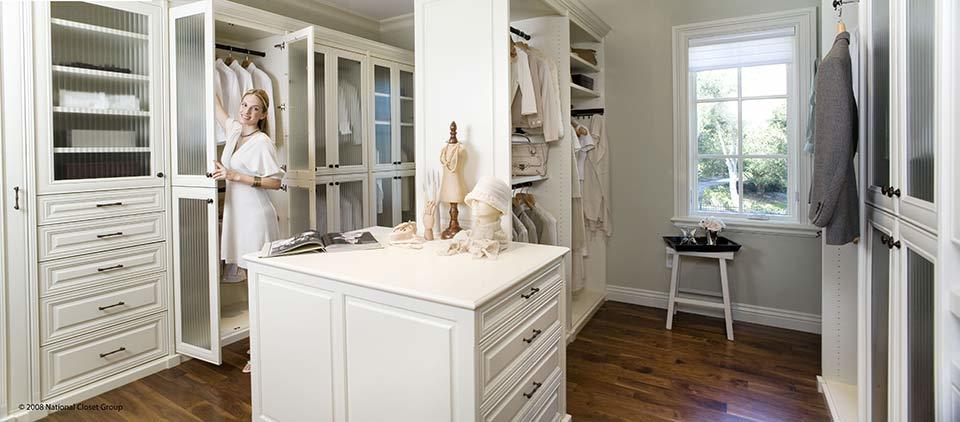 "I worked with Glenn Robertson Design in redesigning all of my closets. I am thrilled with the results! Their design advice was very valuable and I ended up with my dream walk-in closet. Great attention to detail, high quality workmanship and fantastic customer service. They are also great fun to work with. I will not hesitate to recommend them."
Judie Jok
Your Walk-in Closet Is Your Personal Haven
A well-equipped walk-in closet is essential to many discerning homeowners these days. These rooms have evolved from small storage rooms to personalized spaces. The master bedroom's walk-in closet or closets make a distinct style statement frequently showcasing one's wardrobe so that it mimics the layout of a small yet chic upscale boutique.
A Closet with Many Uses
Modern walk-ins are often more than "closets" with some transformed into a personal haven for meditation or a place to relax and unwind in away from other family members. Some people incorporate unique features such as laundry and ironing stations, counters with espresso machines for a morning coffee, charging stations and lounging areas.
Style and Function
Custom closets can come in all shapes and sizes. Many are as large as a secondary bedroom. Due to their popularity walk-ins are no longer reserved for the master bedroom and we frequently see them in secondary bedrooms and guest quarters.
Essentials
The more clothes, shoes, accessories, and handbags stored, the larger the closet must be. Now an essential amenity for today's homeowner, custom designed homes feature them as a key selling point, while master bedroom remodeling projects center around adding or expanding a generously sized walk-in closet.
Custom Systems
The most popular upgrade is a built-in custom closet system which has been carefully designed to store, display, and work with the flow of how the users like to coordinate their outfits and get dressed. A well-designed custom closet system can increase the usability of the entire walk-in.
Decorated
Today's walk-ins have room status and often include large islands, vanities, built-in dressers, and three-way mirrors. They are frequently decorated with chandeliers, textured wall treatments, wood flooring, and glamorous loungers.
One thing has become clear the walk-in closet has become a unique and one-of-a-kind space.
Shelves
Practical and decorative, shelves offer open display space for more than just clothes. Custom-designed to your style, open shelf cabinetry takes advantage of vertical space from any wall.
Upper cabinets
Upper cabinets can provide more than just storage and display space. Whether you're adding glass or wire inserts, open shelves or solid wood doors, built-in uppers are a practical and beautiful storage solution.
Lower cabinets
Custom-sized drawers provide excellent space for all your clothes and accessories. With both drawers with doors you have ample storage to keep clothes tidy and out of the way when you don't need them.
Hanging areas
Your hanging areas can be customized to you. Short or tall spaces, suits, shirts and blouses, trousers, dresses, show off your wardrobe and make it easy to see and organize at a glance.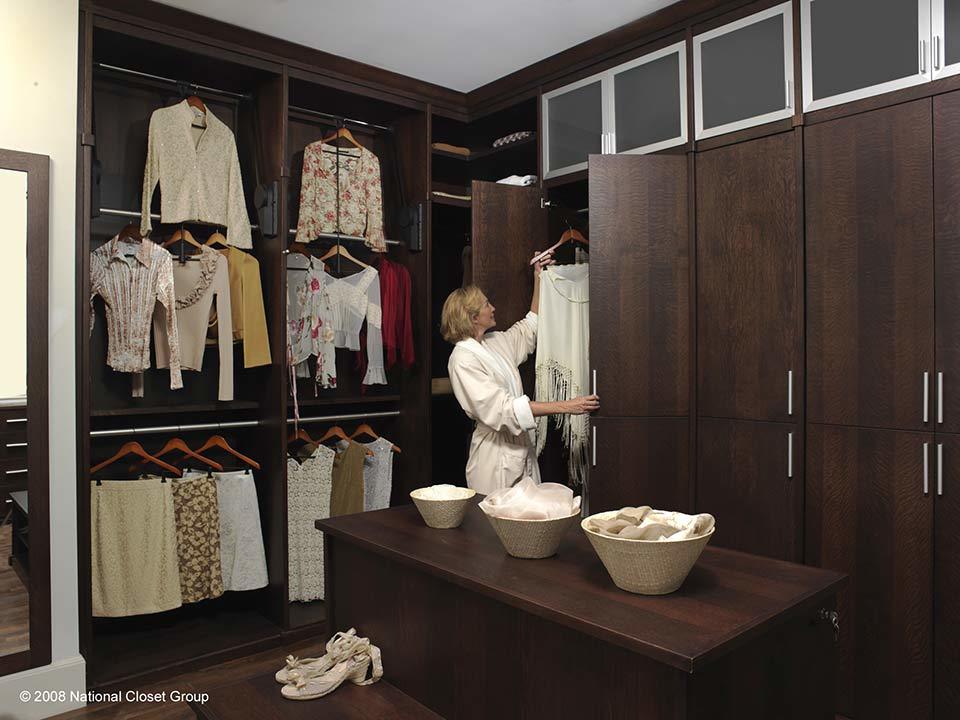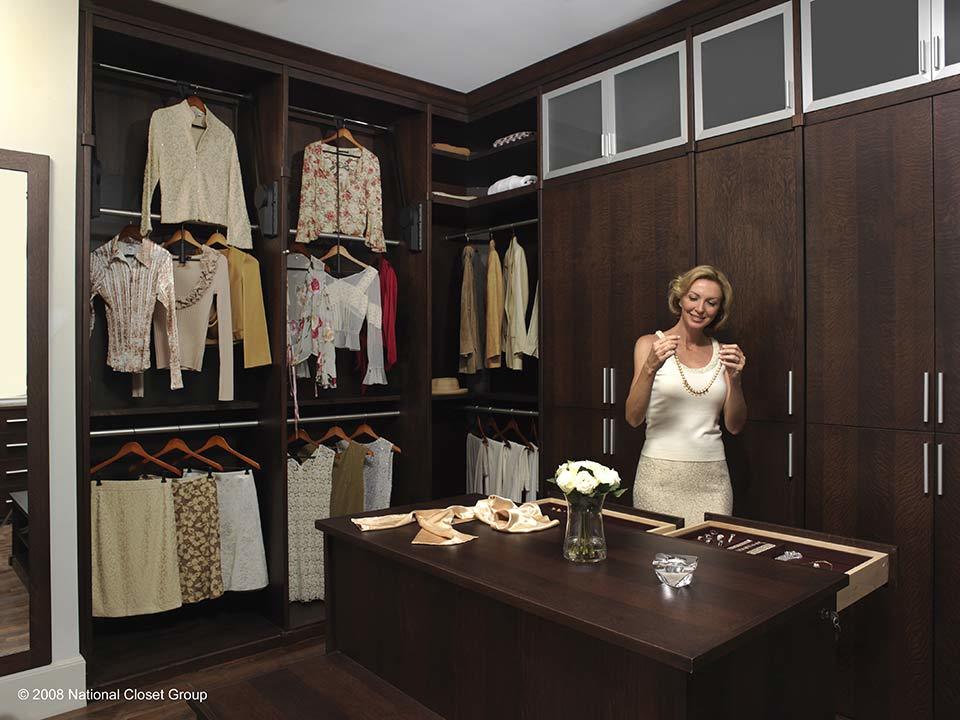 Testimonial
"Had heard good reports about Glenn Robertson Design so I wanted to see what they could do with my 5×5 ft Walk-in Closet. After going back and forth a couple of times, with both Glenn and Afsaneh (his smart designer) I am very happy to say that the final product beats my expectations, not only in design but in quality and practicality. Afsaneh and Glenn understood my requirements and worked tirelessly to keep their client happy. Glenn went the extra mile to match the drawer handles with those of my kitchen cabinets to ensure a continuing theme in my condo. He also expedited delivery and the installers were polite and professional."
"Thank you all for an excellent team work."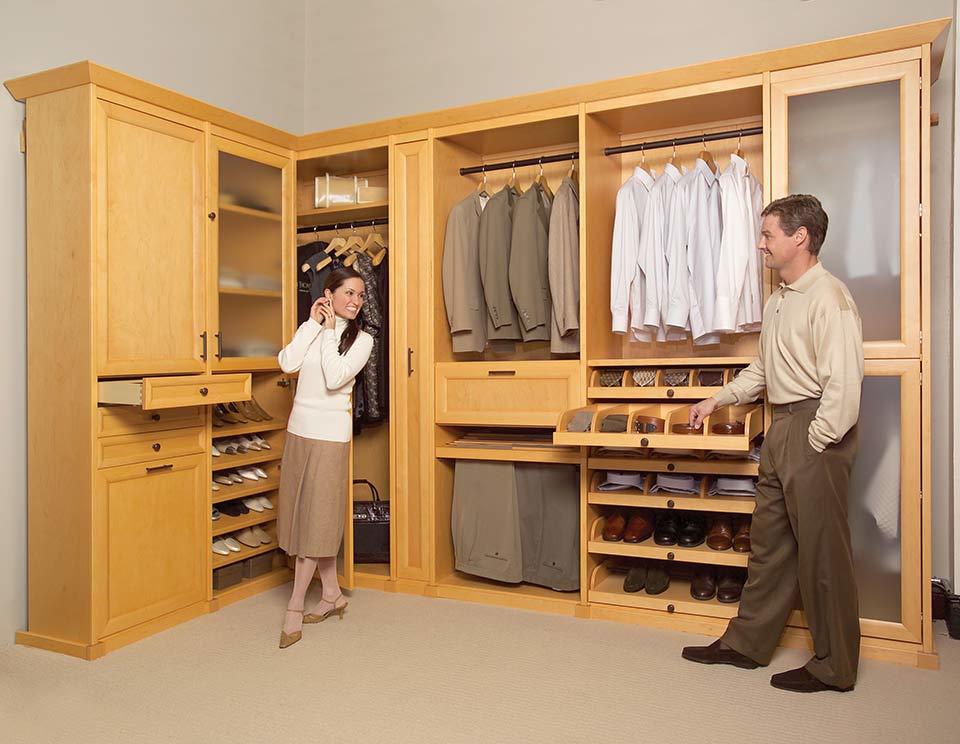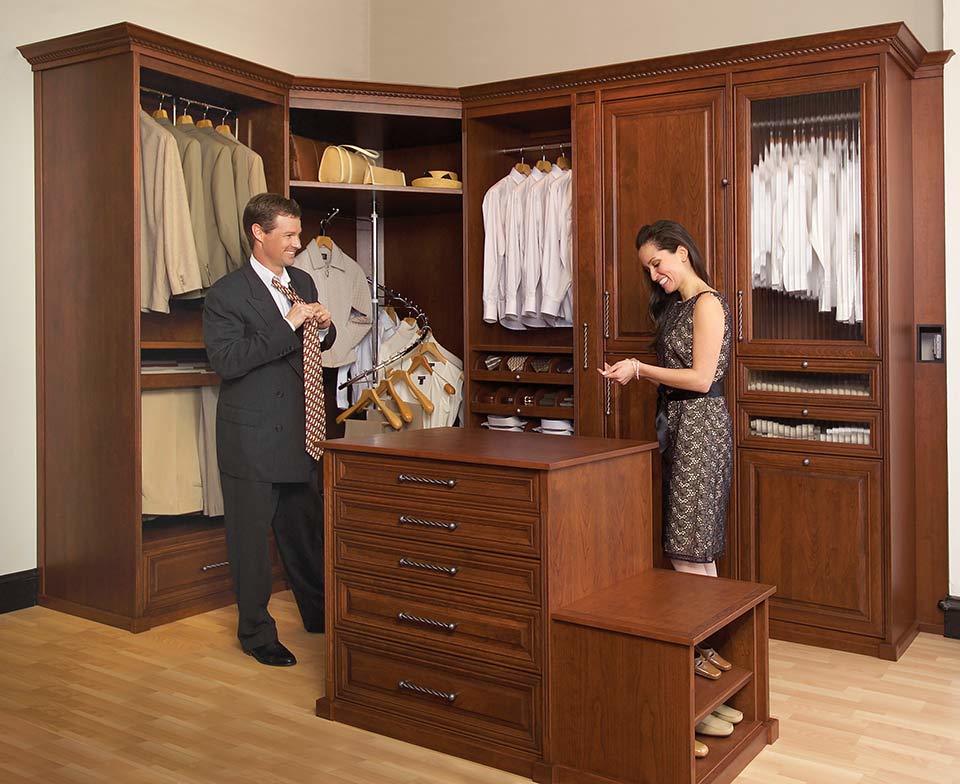 Testimonial
"We had our new wardrobe custom designed and built by Glenn Robertson Design and for someone who likes 'a place for everything and everything in its place' this is a dream come true. A useless space was transformed into a beautiful wardrobe that is easy to use, big enough to fit everything and so easy on the eyes. It was a bit of an investment for us, but with the help of Afsaneh we figured out what we wanted to spend a little more/less on, and we couldn't be happier with the result!"
"We highly recommend this company for your next renovation – we're already planning our next one with them!"
-Sarah Vandenkendelaere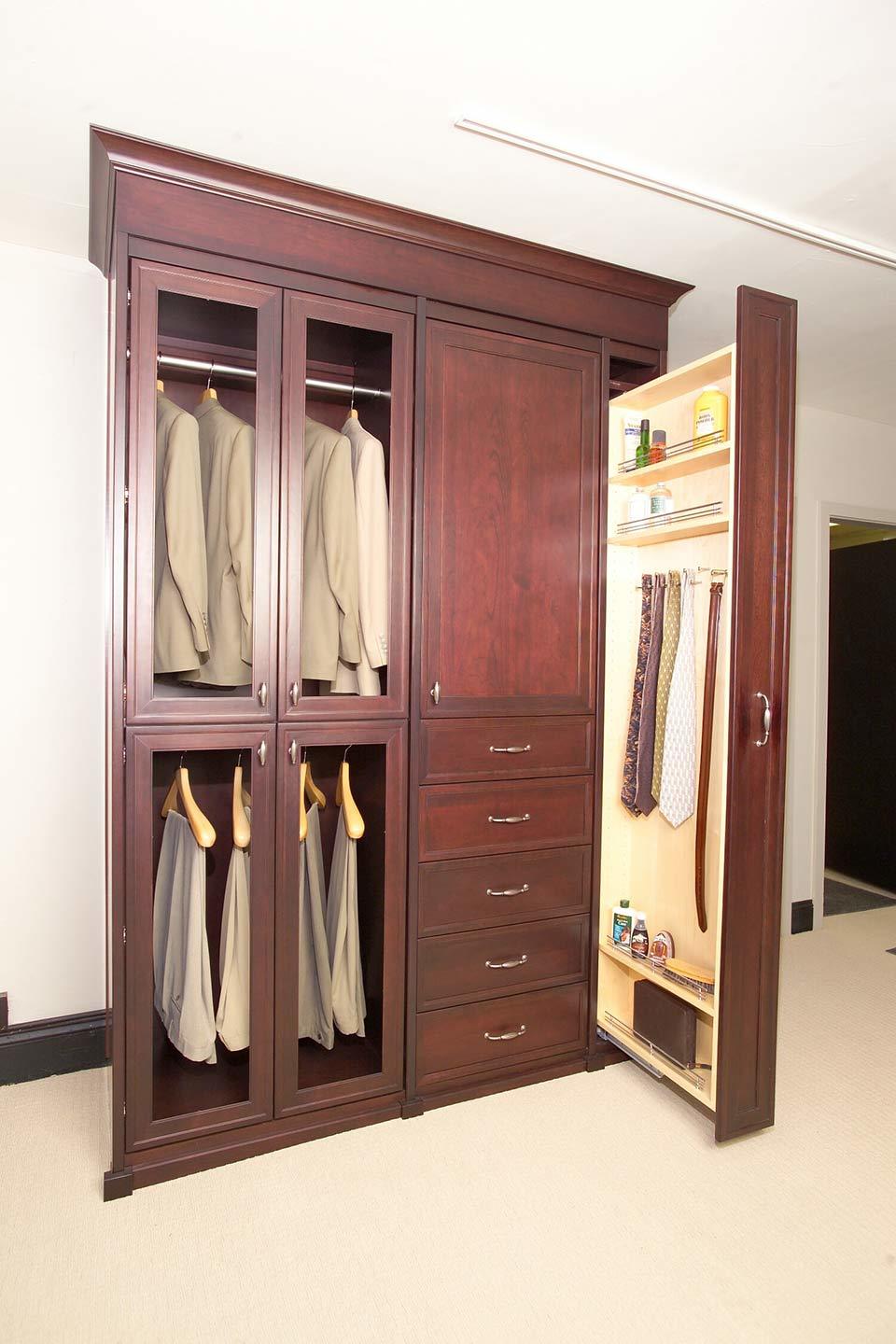 More than just custom cabinets
Finishes
Our designers will help you choose the right finishes – dark or light, smooth or textured – to accent your décor and refine your style.
Accessories
We offer a wide range of custom organization solutions to help you get the most out of your walk in closet space. [bold, italic] Organize your home, organize your closet, organize your life.
Your Own Custom Walk In Closet is as easy as 1-2-3!
Step 1. Contact us to schedule your personal appointment
Step 2. Review your custom walk in closet needs with our talented designers
Step 3. Our professionals bring your designs to life
What are you waiting for? Get started now.
Design
Your new custom walk in closet starts with consulting our professional designers. We work with you to understand your vision and bring designs to life.
Professional Custom Cabinet Crafting
Our master craftsmen manufacture your closet cabinets, right here at our facilities in Quebec
Installation and Support
We pride ourselves on white glove treatment during the installation and VIP support afterwards
What are you waiting for? Get started now.